Wooden garden tubs - acrylic series
Modern hot tubs with jacuzzi
Garden hot tubs with jacuzzi it's a great way to spend time together with family or friends, even when the outside temperatures are already below freezing. Using such hot tubs brings many benefits, not only those related to pleasant moments and relaxation, but also health.
Our hot tubs with jacuzzi - what are they made of?
Jacuzzi hot tubs we make of high quality materials. The production process itself is carried out with the use of modern equipment that largely affects the comfort of use.
The offer of wooden bath tubs from Kubu-Wellness
IN Kubu-Wellness you can find a wide range garden saunas and hot tub with jacuzzi. Depending on your needs, you can purchase a ready-made hot tub configuration or use the option of adjusting it to your own needs. In case of specific requirements, you can independently decide on the equipment and any additional options.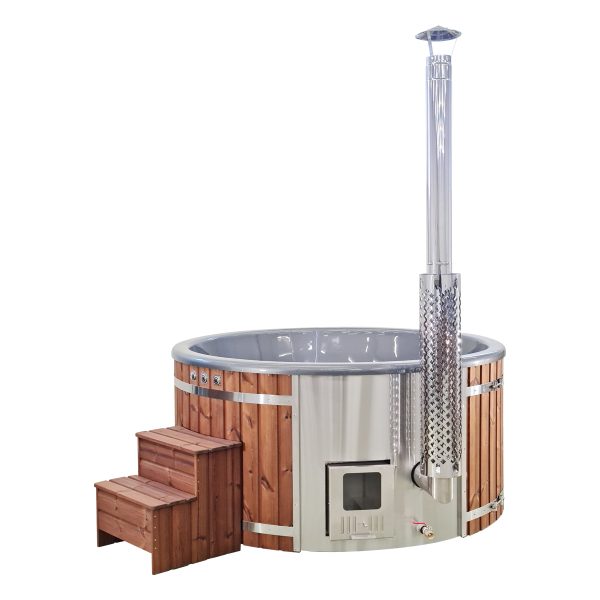 Comfortable garden hot tubs with hydromassage
Garden hot tub with jacuzzi consists of outer casing, stairs, cartridge insulation, thermal cover, water agitator, water heating device and filter. In addition, inside there is acrylic insert for the tub. In the case of hot tubs with a jacuzzi, a hydromassage system is built in. Our hot tubs also have profiled benches that provide comfort and space for up to 8 people, depending on the selected diameter of the acrylic insert. Square inserts can accommodate up to 10 people.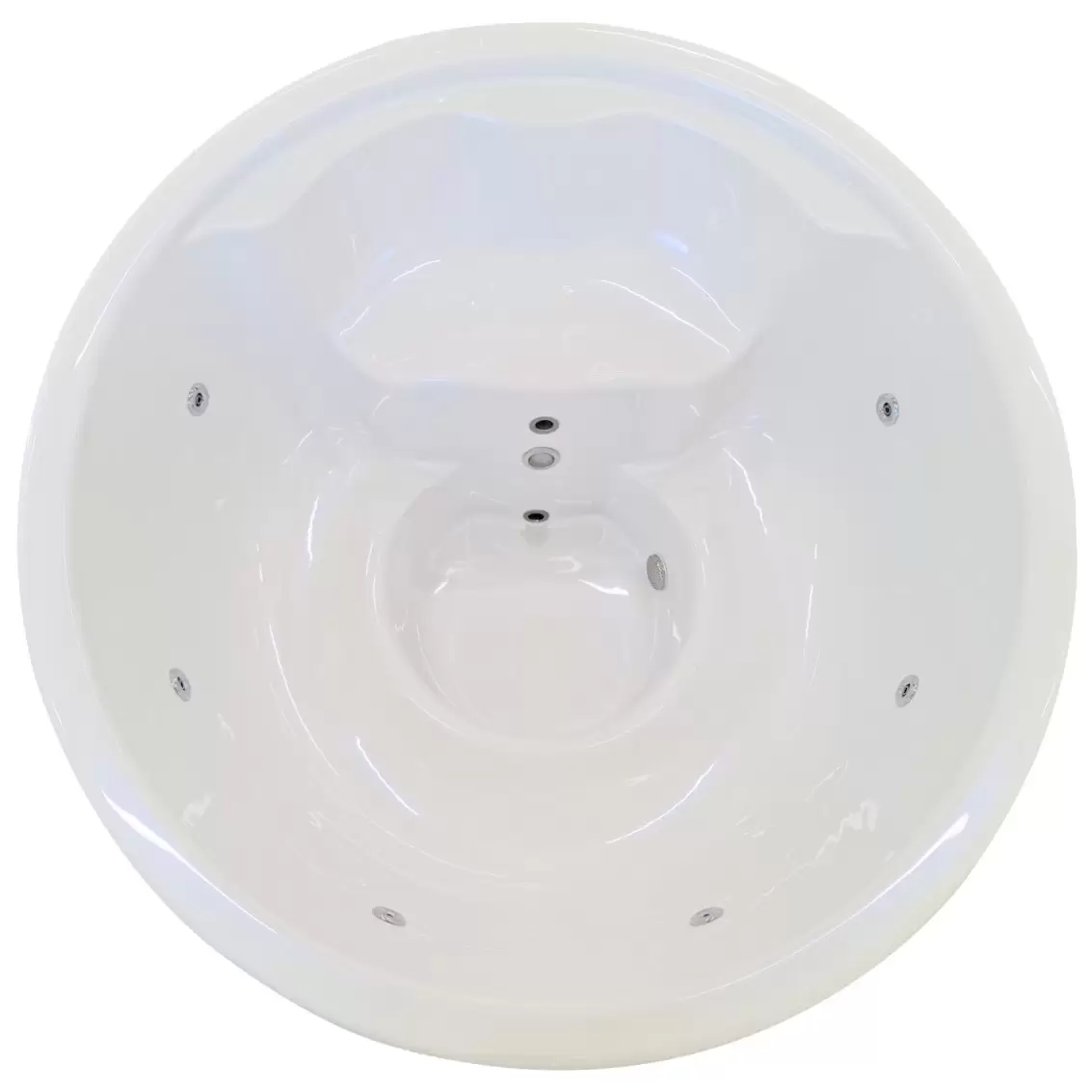 Benefits of using a hot tub
wooden garden tub fits perfectly into any garden. Of course, this is not the only advantage when it comes to having it.
Wooden tub for a bath has a very positive effect on health, e.g. lowers blood pressure, improves blood circulation, eliminates joint pain and helps with spine diseases. The bath should also be used by people burdened with high stress, because in this way you can relax and unwind. Hot tub with jacuzzi it's also a great way to spend your free time. Bathing in our wooden garden tubs is a very good way to improve immunity, especially in winter.
The perfect hot tub for your garden
Before you decide to buy a wooden tub for a bath, you should consider the place where it will be located and the installation that will allow you to heat the water. 
A hot tub with a round or square acrylic liner is a perfect combination of old tradition and modern technology. In the case of a hot tub with an integrated stove acrylic insert for the tub is perfectly matched to the shape of the stove, which allows maximum use of space, even in a small garden.
Create the perfect hot tub with a hot tub at Kubu-Wellness
tubs with acrylic insert can be equipped with an electric heater to maintain the water temperature. This innovative hybrid heating system allows you to maintain a positive water temperature even at minus temperatures.
Our wooden garden tubs they can also be equipped with SPA systems: such as air massage or water massage. LED and mini LED lighting, a sand filtration system with a UV lamp, or an ASIS 316 stainless steel oven that is resistant to salt.
Why is it worth buying a garden tub from Kubu-Wellness
If you are looking garden tub with hydromassagethat will be reliable and efficient, be sure to familiarize yourself with the offer of our company. Our hot tubs with an acrylic insert are made of high-quality acrylic plate, using the pressure thermoforming method. Thanks to this, they are strong, durable, resistant to UV radiation and distortion. In addition, scratches are less visible on them. It is also worth noting that tubs with an acrylic insert are easier to keep clean than traditional tubs.